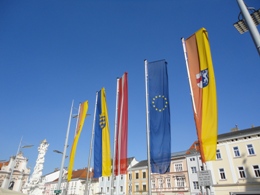 Pictures © City Tours GmbH | Alexander Ehrlich

About the bus rental platform Sankt Polten Bus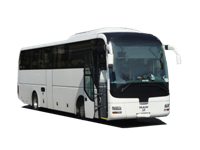 The charter bus rental service Bus Sankt Polten is a facility offered by City Tours GmbH, a specialist in the renting of comfortable buses and minibuses with driver in Austria. Working closely with bus companies from Sankt Polten and from the region of Lower Austria reputed for their seriousness and reliability, we permit you to rent charter buses with driver easily and quickly for transfers, sightseeing tours, excursions and journeys by bus all over Austria.
Feel free to rent a coach wherever in Sankt Polten surroundings for the following kinds of trips:
Transfers by bus: We provide minibuses, small buses or coaches with driver for transfers in Sankt Polten as well as in Vienna and Lower Austria. Our drivers will drive you to the Vienna-Schwechat airport or to that of Linz-Horsching as well as to other airports in Austria and its neighbouring countries and to any destination of your choice in Lower Austria, in Vienna, in Upper Austria, in Styria, in Burgenland, in Hungary, in Slovakia, in Czech Republic and anywhere else in Europe.
Sightseeing tours by bus: If you would rather take part in a sightseeing tour in Lower Austria, our buses are at your disposal too. We will gladly carry you to the Vienna Woods, to Wachau valley, to Otscher mountain, to Linz, to the Mauthausen concentration camp memorial, to Burgenland region and Lake Neusiedl or to the pilgrimage site of Mariazell. We also make available buses or minibuses with driver for excursions to Vienna, Czech Republic, Slovakia, Hungary, the Burgenland, Styria, Upper Austria and Salzburg.
Trips by bus: Finally, you can request a charter bus for travels to Austria as well as for bus journeys to Poland, Germany, Italy, Slovenia, Croatia, or any other European destination that is close to your heart!
The team at Sankt Polten Bus will be delighted to deal with your request; we are reachable at any time by writing at or calling +43 6991 952 49 34.
Partnership with the coach rental service
The bus rental facility Bus Sankt Polten belongs to the bus rental network www.europe-buses.com, a bus company and bus platform network in Austria, Germany, Poland, Slovenia, Italy and Ukraine. In collaboration with our bus company, we propose buses of various sizes with driver, whether you need a minibus, a small bus, a coach or double-decker buses and that all over Europe!